Osteopath Toronto services! Our experienced staff provide the best osteopathy experience in the city of Toronto. Check out useful information below.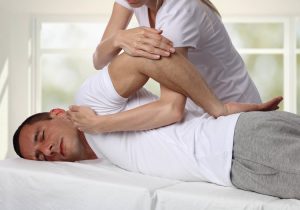 What is Osteopathy
First of all, osteopathy is  a natural medicine with goal to treat the causes of pain and imbalance. It is using a hands-on technique in order to feel and "listen" to your body. It was developed by a US doctor in Missouri, 150 years ago. In order to listen to your body osteopathy is using a technique called palpation. As a result, therapist is able to identify a wide range of issues, like congestion, stiffness, dehydration. Moreover, is restoring proper function to parts of body, like bones, muscles and organs.
Benefits
In addition, osteopathic treatment is proved that can reduce the pain in many areas of the body. Some of them area back pain, neck pain, headaches and many more. More detailed:
Reduce tension in the body and stress on the joints
For women, osteopathy is beneficial during pregnancy. It helps women to adapt and hormonal and structural changes
Relieve chronic pain and tension headaches
Increase range of motions in the joints
Also, except from the pain relief benefits that a patient could take advantage of, osteopathy is a technique is going to prevent injuries from your body. More detailed:
Treat trauma from sport injuries, auto accidents
Give the chance to the body to heal itself
In conclusion, osteopathy is a great technique. We are sure that after a few sessions you will discover the benefits osteopathy can bring to your life. Moreover, you will feel your muscles relaxed and free from stress. It is great with people with neck to knee joint pain or other related problems.
Check out our special offers here!
Osteopath Toronto : Let's book an appointment today. Call or Book Online